There are many useful sites or links in relation to safeguarding. Here are a few.

The NSPCC – Support and tips to help you keep children safe. From advice on children's mental health to staying safe online, support for parents and what to do if you're worried about a child.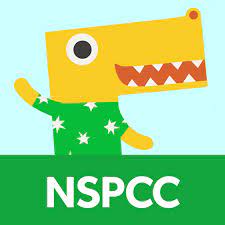 Talk PANTS – A toolkit and information for parents developed in consultation with children, parents, carers and teachers, Talk PANTS is used to help children understand their body belongs to them, and they should tell a safe adult they trust if anything makes them feel upset or worried. Pantosaurus has helped 1.5 million parents Talk PANTS and keep their children safe from sexual abuse.
The NSPCC has created a video in British Sign Language with subtitles and aim to teach deaf children about the Underwear Rule and encourages them to share secrets that upset them with a trusted adult.
MASH – Multi Agency Safeguarding Hub:
The Multi-Agency Safeguarding Hub (MASH) helps safeguard adults and children, and is made up of a range of organisations, including Norfolk County Council.
Current MASH partners include:
Norfolk Children Services
Norfolk Adult Social Services
Norfolk Constabulary
Cambridge Community Services
North Norfolk CCG
South Norfolk CCG
West Norfolk CCG
Norwich CCG
Great Yarmouth & Waveney CCG
Public Health
Norfolk and Suffolk Foundation Trust
National Probation Service (Norfolk and Suffolk LDU)
Norfolk and Suffolk Community Rehabilitation Company
Magdalene Group
Norfolk Community Health and Care NHS Trust – The Matrix
Leeway
National FGM Centre – Barnardo's
CSE – Barnardo's
Ormiston Families
Norwich Connect
Most of these staff are based at County Hall in Norwich. Having a central hub with close working arrangements helps with information sharing between the agencies.

Norfolk Safeguarding Children Partnership aim to help you in any regard, whether it is to maintain a support network or to advise you regarding any abuse you may have witnessed of a child. If you feel like you need advice, contact them today.
Norfolk Threshold Animation – this is a useful video clip, 3 minutes long, to show families and children the support available and how the process works

Healthy Child Programme
The Norfolk Healthy Child Programme is a model of care for all 5-19 year olds within the county. Each locality will have specialist community public health nurses leading a skills mixed team who will provide individual interventions with children and young people.
There is a single contact number for the team, which can be used to contact a duty clinician. This is known as 'Just One Number' and the contact details are: 0300 300 0123.
Keeping Children Safe in Education 2023 - Translations (LGfL)
The London Grid for Learning have translated Part One and Annex A of Keeping Children Safe in Education 2023 into thirteen community languages: Arabic, Bengali, Chinese (simplified and traditional), Gujarati, Portuguese (Brazilian), Polish, Punjabi, Romanian, Somali, Spanish, Ukrainian and Urdu.