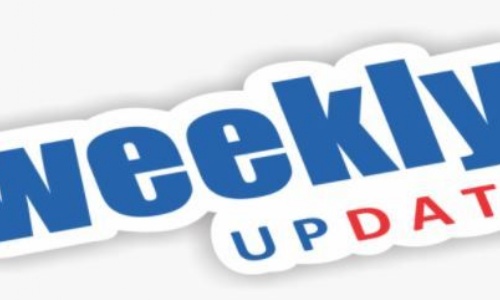 Weekly Class Update - 17th September 2021
Year R
Another amazing week in Teddy Class, they are just brilliant. We have now learnt 5 sounds m,a,s,d and t and we have started to try to blend them. In maths we have been finding one thing to add to our counting basket. We have been forming our zeros and ones correctly. All children have had their Baseline assessment completed this week too. This morning we visited the bike shed and all had a turn on our wonderful bikes and scooters, children tried hand bikes and bikes with no stabilisers as well as body boards on wheels, it was a fun and tiring time. In art we have been drawing our self-portraits, we had to look in a mirror to check carefully what we looked like before we tried to draw it. Another very busy week. Well done Teddies!
Year 1
This week in Rousseau class we have had lots of fun. In English we have been making sure to use finger spaces in our writing as we know it makes our writing clearer to read. In Maths we have been counting backwards and forwards to 10 to find one more and one less than a number. In computing we are looking at E-safety and different ways to stay safe on our tablets and the internet. We read a story about Smartie the Penguin who told us to ask a grown up for help if we need it. Our History Topic over the next term is Kings, Queens and Leaders. This week we learnt that our Prime Minister is called Boris Johnson and that his job Is to make decisions for our country. In Music we have been learning a song called Hey You! We have been moving to the pulse in different ways and some of us even played along with a glockenspiel!
"I enjoyed singing and I like Boris Johnson because he's the Prime Minister." Freddie
"I liked being in the book corner" Alisha
"I love playing with my friends." Philip
"I liked writing." Finley
"I liked playing in our new playground shop and house." George
"I liked reading." Chloe
Year 2
We have had such a busy week!
Maths has been great fun! We've continued to secure our knowledge of place value in Mathematics, exploring tens and ones and reading and writing numbers up to 100! We've enjoyed playing a Top Marks basketball game which you might like to try at home: https://www.topmarks.co.uk/learning-to-count/place-value-basketball
In English, we've identified the key features of instruction texts and begun to plan our own revolting recipe too.
We're reading every day! More children are reading regularly at home and making their way to the top of our Reading at Home Mountain. I wonder who will be in for a chance of winning the prize today?
We're looking forward to meeting Mr Newman, a student teacher, who joining us from Monday for the rest of this term.
Well done and keep up the great work Year 2.
Year 3
We have had a super busy week again this week. We have been reading shape poems and writing calligrams in English. In maths we have continued with our work on place value in three-digit numbers. We particularly enjoyed finding out about the Gods and Goddesses of Ancient Greece and we have been drawing maps of the school. In science we have started to look at life cycles this week, starting with plants. This afternoon we are going to be doing some work on e-safety.
Just to let you know there will be a whole school message later about homework, but I have already set work on dojo for spellings and on Sumdog for maths to be completed alongside an activity from the whole school grid. Just a reminder that at Year 3 it is still vital that the children are reading at home every day.
Year 4
In maths we have been working with four digit numbers, comparing and ordering them. We have also been rounding numbers to the nearest 10. Our times tables are improving - we have been looking at x3 this week.
For Roald Dahl day there were some fab costumes. We read parts of The Witches and wrote a guide to recognising REAL witches. We have been looking at spells as well - not always pleasant ones!
In history we learnt about James I - he had 7 children but 4 died when they were very young. Two boys and one girl lived to adulthood. He was a protestant king and united Scotland and England. We drew some fantastic pictures of him.
We enjoyed doing yoga and playing fish and chips in PE. We have also been exploring how to start races in different ways.
Year 5
Well done for another fantastic week Year 5! It has been a busy one, as usual!
In English, we have been creating our own similes to use when describing characters from Matilda, such as Miss Honey and Miss Trunchbull. We are going to sneak a few into our newest piece of writing which is a recount of Matilda's first day at school.
In maths, we have moved on to 6-digit numbers. We have practiced rounding, comparing and ordering these larger numbers. We have also been keeping up our practice of using short multiplication and short division (bus stop) to solve a range of problems.
We have had some fantastic discussions this week around our Science topic of the circulatory system as well as the Australian Gold Rush in our Geography lessons. It is great to see your enthusiasm around these topics and I am impressed with the brilliant (yet sometimes challenging) questions that you are coming up with!
Year 6
What a busy but brilliant week, I can't believe it is Friday already. We started the week off with our Roald Dahl themed day, finding lots of new information out about the man himself and solving Roald Dahl themed maths problems.
In Maths, we have now finished our first unit – place value. Year 6 demonstrated some great resilience skills with negative numbers today! In English, we have finished off the story of the Tempest, completed character studies on Ariel and Prospero and today the children have written a recount of the story. I am extremely proud of the effort the children put in today, and I cannot wait to enjoy reading them all later on.
Today we are starting our 'Ace Reading Raffle' - each week the children will receive a raffle ticket if they have been reading at home. There will be a prize draw each half term. It is really important that they children are reading as much as they can at home.
Later on today, there will be a whole school message about homework, from Monday there will be their weekly spellings posted on their Class Dojo portfolios and an activity on Sumdog to be completed alongside an activity from the whole school grid.
We're looking forward to welcoming Miss Barker, a student teacher, who joining us from Monday for the rest of this term.
Have a lovely weekend everyone!