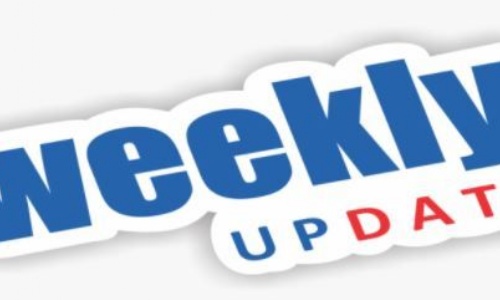 Weekly Update 08th July 2022
Year R
The week started with our very first sports day, what a lovely event. We all tried very hard and enjoyed the wonderful picnic in the sun. This week, we have also been visiting year one to help us with our transition. We have been on the play equipment, learning how to tell the time and having lots of fun and stories. We finally finished our innovated stories of the Lighthouse Kepper's Lunch and turned this into a beautiful book. In phonics, we learnt two new sounds 'ow'- brown cow and 'ai' - snail in the rain. On Thursday afternoon we visited the Entrepreneur stalls and had fun spending and learning about money. A very different and exciting for us!
Year 1
We have had a lovely week! In Maths we have been learning how to tell the time. We have really enjoyed doing this and are now feeling more confident in telling the time to the hour and half hour. In English we have made puppets and retold the story of Little Red Riding Hood, some of us wrote the story and some of us wrote an innovated version. We finished our Science topic by learning about recycling, why it is important and how we can recycle. We have worked extremely hard this year and are looking forward to some fun activities to celebrate our last week of Year 1 next week!
Have a wonderful weekend everyone!
Year 2
What a busy week!
After starting the week with a fabulous morning of sports on Monday we have continued to excel and prepare ourselves for Year 3.
In maths this week, we have all had a go at Year 3 methods for adding and subtracting and even attempted adding three-digit numbers! I have been so impressed and equally you've all been so excited about it. Well done, I know Mrs Preston will be too.
In English we have thoroughly enjoyed working independently to research our chosen animals and create fact file posters which have included fascinating facts and labelled diagrams. Great job!
We have almost finished our science topic on animals and their habitats and we have been creative in making food chains for a whole variety of creatures. Next week we will sketch and paint masterpieces to go alongside them.
In PSHE we have continued to think about being organised and so this week we have discussed what we need to have organised each morning in readiness for school each day and what could be got ready the night before.
The piece of music we have appraised this week is 'Feel Like Jumping' by Marcia Griffiths, which continues our Reggae theme. We enjoyed playing a variety of percussion instruments whilst singing this unit's song 'Zootime'. The children are now able to sing the song without seeing the words! Well done Year 2.
Your Year 2 reports will come home today. I cannot tell you how proud I am of each and everyone of you. For your hard work and determination and how excited I am for you to be venturing to Year 3. With only one more week together, I have lots of exciting things planned, including arts and crafts, a nature walk and teddy bear picnic, archery on Wednesday (so sports kit Monday and Wednesday please) and lots more.
Have a wonderful weekend everyone. The sun will be out!
Year 3
It was great to see so many of you on Monday for Sports Day and what a lovely way it was to start the week! We have made the most of the lovely weather and have spent some time outside on the outdoor gym this week. In English we have been reflecting on our year in Year 3 and planning ideas for a piece of writing that we will be doing next week. For our maths we have been looking at mass and have been reading, comparing and adding and subtracting masses. In science this week we made a set of gears from card as a group and looked at how they work. We have continued our coding unit in computing, which the children are absolutely loving! In geography the children found out some information all about Austria. We have also been completing some work about self-awareness in PSHE.
Next week is the children's last week with us in Year 3 before they complete their transition week in Year 4 in the final week of the term. Please can you make sure that the children have a bag with them next week, as they will be bringing home all their books etc.
PE will be on Friday next week and we will be taking part in archery on Wednesday, so the children will need to be in PE kit on Wednesday too please.
I hope that you all have a lovely sunny weekend!
Year 4
This week we have been very busy. We have been completing our cross-stitch book marks and evaluating them. In Maths we have been learning about 24-hour clock and changing times from 12 hour. In English we have been writing a description and a mysterious story opening thinking about choosing effective words. We also thought about using different sentence starts and expanded noun phrases. We designed a wildlife garden in science thinking about the plants and habitats we created for the animals and insects.
We really enjoyed the entrepreneur's afternoon and sports day. We are looking forward to our last week as Year 4s. Tonight some of us are sleeping over at school, which we are very excited about!
Year 5
What a busy week! Sports day on Monday was a fantastic way to start the week! We were so glad the weather held out for us and the ice lollies were a lovely treat - thank you! We have spent a lot of time this week preparing for various events such as entrepreneur day, our class assembly and also preparing for our Head Boy and Head Girl speeches. I think it is fair to say that entrepreneur day was a highlight of the week for many of us. We enjoyed taking the time to plan and put together out stalls, thinking like true business men and women. Even though the morning started off grey, it was certainly warm enough in the afternoon and the drinks stalls were a great refreshment considering! All children demonstrated our LORIC values fabulously! Well done! Next week we have some more fun activities to look forward to, including our end of year trip to the theatre to see Gangsta Granny!
Next week, could all children bring in a strong carrier bag to take home any books/work please.
Also, as our Gangsta Granny trip is on Friday, Year 5's sports day will now be on Thursday instead.
Have a lovely weekend!
Year 6
Another warm and busy week this week. We have been busy working on our leavers' assembly, learning lines and songs. We have thought about our favourite memories of our time at Upwell. The leavers' assembly is on Thursday 14th July, starting at 2pm.
In PSHE, we learnt about personal pride and personal fitness, learning some important life skills for the future. As well as this, we all enjoyed our Sports Day morning and family picnic on Monday and the Entrepreneur stalls Yesterday afternoon! What a busy week!
Today the children will be bringing home their end of year reports. I am incredibly proud of all of the children in Year 6 for the determination and resilience they have shown with the learning following three years of disruption and personal challenges.
Next week will be the last week Year 6 will spend with myself and Miss Riches as the final week of term is our whole school transition week. I know that Mrs Fisher has a lot of exciting things planned for Year 6 that week. Please could all children bring a strong carrier bag or shopping bag to school on Monday, so that they can bring home their Year 6 books and work etc. Don't forget it is our trip to see Gangsta Granny on Friday, a lovely way to end the year, please can all children wear school uniform on Friday not PE kit.
Tonight, we are looking forward to the FOSA I'm a Year 6 Get Me Out of Here event, I wonder what they have in store for us...
Have a lovely weekend everyone!