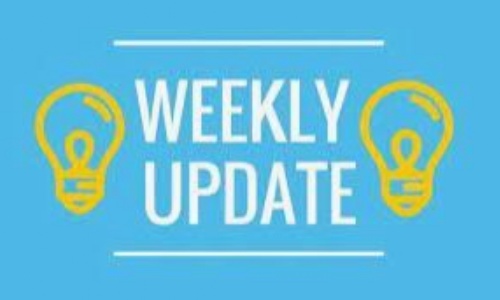 Weekly Update 01th April 2022
Year R
This week we have been reviewing all our sounds but especially our set 2 sounds, we concentrated on 'ar' and 'or'. In maths copied, continued, and created our own repeating patterns. This was tricky as it had to continue repeating over and over. In English we created our own non-fiction book about our favourite Australian animal and when we watched 'Into the Outback' we were all so impressed with our knowledge of Australia. We made Easter cards and had our wonderful reading bear adoption ceremony. It has been an exhausting but very productive week and term and we are all looking forward to our last term together before year one.
Year 1
We have had great last week to end this term. In English this week we finished planning our non-chronological reports and then wrote them up. Miss Kirk is very proud of the effort we put into our writing and we are all very proud of what we have achieved too. Maths has been very fun this week as we were able to have most lessons in the Maths Garden. We have been measuring capacity and volume. We know that capacity is how much a liquid something can hold and volume is the amount of liquid. We finally finished our class reading book, Matilda this week and were able to watch the movie to compare. We noticed Matilda uses her powers for different tricks in the movie.
We have lots to look forward to next term, especially our trip to Houghton Hall, please make sure you have completed the permission form shared earlier this week.
I hope you all have a wonderful Easter break; fingers crossed the warm weather will be back soon!
Year 2
This has been an extremely busy term! We have worked really hard on securing all Set 2 and Set 3 phonics and applying during English lessons, daily ERIC time and guided reading. This is really benefitting everyone. Lots of children have also been reading at home and working their way up the reading mountain each week. Well done!
After half term we will continue to work on the properties of 2D and 3D shapes and we will use Venn and Caroll Diagrams to sort them before moving on to explore fractions of shapes and fractions of number.
I am really looking forward to taking KS1 (Years 1 and 2) on our Summer Term trip to Houghton Hall. Parents, please make sure you have completed the permissions form shared earlier in the week.
Also, the Year 2 children have the opportunity to take up tennis club next half term. Please see the Dojo post Mrs Cook recently shared.
Remember, read and practise times tables and spellings at any opportunity.
Have a well-deserved break over Easter!
Year 3
What a busy term we have had and how quickly it has gone! This week we have been writing character descriptions of The Oops Dragon for our Progress in Writing books. We have continued to work on fractions in maths and we will be picking up this topic again after half term. In science we have been thinking about all the things that we do to keep our bodies and minds healthy. We have been working on our organisational skills in PSHE and have explored the benefit of working systematically. We have also thought about meals that we can eat that are healthy and balanced and have been thinking about the healthier choices that we can make in our diets. We read the story of Siddhartha Gautama and how he became enlightened and started the Buddhist religion.
We have also made Easter cards this week. On that note, we would like to wish all of you a Happy Easter. We hope that you have a relaxing and restful break and that the Easter Bunny puts in an appearance to leave you all some chocolate!
Year 4
Year 4 have been working at identifying the difference between some of our more complicated terminology. In English, we have been looking at adverbs and adjectives to make our persuasive texts powerful and capturing.
In Maths, we have been looking closely at the properties of shapes and the correct mathematical names to describe these.
The Great Fire of London has been our main focus for History, looking at what we can learn from this historic event. In Geography, we have been taking a close look at Eastern European countries and finding interesting facts about these fascinating places.
Finally, to finish of our term, we have recorded and evaluated podcasts which are based around our personal interests. There have been fun facts about football, cats, education and even pigs!
Have a lovely Easter from year4!
Year 5 - No update this week due to the residential trip
Year 6 - No update this week due to the residential trip