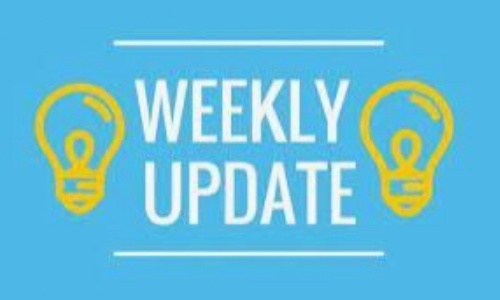 Weekly Update 18th March 2022
Year R
This week we have continued to learn about Australia, we looked at the continents and which one Australia is part of. In English we looked at things that we find challenging and used the text 'The Koala who could'. In maths we have been learning about length and we have been measuring in non-standard units. In art we have been creating dot paintings similar to those that Aboriginal people create. Miss Riches very kindly leant us an authentic aboriginal painting and a didgeridoo, they are both amazing and very fascinating – Thank you Miss Riches. Well done everyone and thank you for all your hard work this week. Spellings will be the same words for next week, no, go, you and said. Have a lovely weekend.
Year 2
We have had a really productive week this week. In English we enjoyed finishing off our traditional tales, we've focused on improving our spelling and grammar. In maths we looked closely at our SAT challenge papers and focused on making sure we are using and applying the best methods for answering each. We have been thinking about healthy friendships in PSHE and discussed how others might feel if they are left out. In e-safety, we have discussed the games we play on-line, how to stay safe and why there are age restrictions for apps, games and movies. Today we have celebrated the hard work we have put in over the past two weeks. We have been out enjoying our new outdoor gym equipment and completed circuits and races on the school field.
The children are bringing home their Reading, Mathematics and Spelling challenge papers. This is an opportunity for you to see the high expectations expected by the end of Key Stage 1. Please take a look at them and celebrate them with your child as they have all worked through them with me and we have discussed their targets to improve.
Year 3
We have had a really productive week this week. In English we have had great fun giving and writing instructions. In maths we have started to look at fractions and have begun to work with halves and quarters. We have learnt how to count up to twenty in French. We have found out all about the Magna Carta in history. We have been thinking about healthy routines in PSHE particularly around bedtime and getting enough sleep and what we can do to relax and rest. In geography we found out about the Indus Valley Civilisation. We had great fun shooting our own stop-frame animations in computing. In art we looked at the use of line in The Great Wave by Hokusai. We also had the second session of our Healthy Body, Healthy Mind workshop.
Year 4
This week in maths we have been learning about different types of angles – these are right angles, acute angles and obtuse angles. We have also started learning the efficient method for division. In English we are using persuasive words to write adverts for our podcasts. We are making our own podcasts in computing and these adverts will make people want to listen to them. Meanwhile in science, we have been investigating how to change the volume of a sound. We went outside and used instruments – and made a lot of noise. In Geography we found out about places you can visit in Eastern Europe. For History we were looking at the medical ideas people had about the Great Plague in 1665 and the strange clothes the doctors wore.
(Isabella)
Year 5
This week, Year 5 have been writing their suspense stories taking inspiration from The Wolves of Willoughby Chase. The children have worked exceptionally hard on creating suspense using a range of features within their writing, which we plan to edit and uplevel next week to then be able to type up a final draft! In Maths, we have been learning about equivalent fractions, decimals and percentages, applying all that we have learnt so far! This week, we have also enjoyed learning about Tsunamis and how they are caused, as well as volcanic eruptions. We also had a fascinating lesson learning about the eruption of Mt. Vesuvius and wrote a diary entry from the point of view of someone who had managed to escape from the town of Pompeii! As it was Science week, we also completed a small experiment where we made slime and explored its stretchiness. It got a little messy!
Year 6
Well done Year 6, you have shown resilience and dedication this week with your assessments. They are a vital way of showing me what you know and what I can support further with. In English, we have continued our Harry Potter themes GPS revision and in Maths we have finished our measurement unit by learning how to calculate volume. For British Science Week we have started our Sunflower growing competition as this year theme is growth. In RE we conclude our Hinduism topic by learning about the Raksha Bandhan festival and making our own Rakhi bracelets. We have recapped our E-Safety and learnt about online scams and focused on the wildcat population of North America. What a busy week.
Please keep learning your key skills at home, I have set up a maths task and spelling task on Sumdog, please complete these before next Friday. Please also take the time to read at least 3 times at home and learn your weekly spellings.
Have a lovely weekend everyone, let's hope this beautiful weather stays!