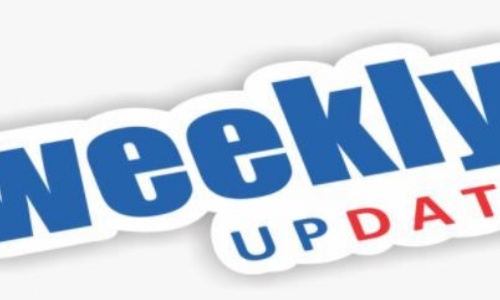 Weekly Update 28th Jan 2022
Year R
We have had a lovely week in Teddy class. In English we have been using our senses to write sentences about what it would be like if we had been in the 'Great Fire of London' we have written about what we could see, hear, small, taste and feel. We all worked very hard and used our 'Fred Fingers'. In maths we had a 'Pudding Lane Bakery' and we have been learning about British money. Miss Taylor even brought us in a £1 note and a ten shilling note to look at. In DT we have made our own slippers/slider shoes. We have been writing with quills like the olden days and we received a letter written with a quill and ink from Samuel Pepys. In PE we have been creating a dance using the jungle book song. In history we have been learning some facts about the Great fire of London. Another very busy week in Teddy Class.
Year 1
We're very happy to have been back at school this week. In English we have continued looking at poetry and in Maths have continued with addition and subtraction within 20. We have to look really carefully at whether there is a + or – symbol so that we know how to solve the problem. In Science we looked at our hearing sense. We went on a hearing walk and then wrote about all the things we heard. In Geography we explored the continent of Antarctica and wrote a list of things we would take if we were visiting. I wonder which continent we will look at next.
Have a lovely weekend!
Year 2
It has been yet another busy week in Year 2, we have been busy working on division in maths and linking this to our times tables. We have written some fabulous information texts in English, detailing everything we know about the Roman Empire.
We have been designing our own mosaics, like the Romans did, in art and we have found out about how they decorated the homes of most rich homes of the time.
In history we found out about the food and drink the Romans would have had and how they imported to Britian from other parts of the empire.
We have been fine tuning our reading comprehension skills in Guided Reading. Please continue to focus on those key skills for your homework; reading, spelling & 2, 5 and 10 times tables and upload evidence to your portfolios and I will award extra dojo points for those that do!
In PSHE we talked about having resilience in learning new skills and we had a go at counting in Mandarin! Our RE lesson we have continued on the Symbols and Artefacts theme and looked at symbols representing Buddhism and drew representations of the lotus flower, Buddha and the eight-spoked wheel of Enlightenment.
Have a lovely weekend.
Year 3
It has been another busy week, but at least this week was a bit more normal than last week! The children have been busy working with money in maths. If you are able to please keep practising recognising, counting and calculating with money at home and don't forget the Sumdog challenge. They have written some fabulous traditional stories containing dialogue in English. We have been painting apples, like Cezanne, in art. We have found out about The Terracotta Army and The Great Wall of China for our geography work. We looked at the Western Wall as a place of Jewish pilgrimage in RE. In history we found out about the murder of Thomas a Becket in Canterbury Cathedral. The children also thought about ways that would help them to be more organised in PSHE; hopefully you may see some benefits!
Year 4
We've been working very hard this week on finding the fractions of quantities. We have found that knowing our times tables helps us to calculate these quicker. In English we finished writing our biographies and then edited them. We are now looking at the character of Hector in our guided reading book. We are thinking about what we know about him and how we know this. In science we sorted materials into opaque, transparent and reflective. For RE we are beginning to think about what we know about Jesus and what we think he looked like. We continued our hockey lessons in PE, learning how to pass the ball around a player. In art we are learning about expressionism. We also had a silent viewing of our Matisse pictures we did last week. This was fun because we didn't know who had made each picture.
Year 5
This week, Year 5 have been working hard editing and uplevelling our writing. We have been working through the story of Treasure Island, practicing our summarising skills throughout as well as developing character profiles. We have made some great predictions about what may happen next! In maths, we have been looking at equivalent fractions as well as comparing and ordering fractions and can see just how important our times tables are when working with fractions! We must keep practicing! We have been learning how to tell the time in French in order to talk about our school day in more detail. Next week we will be moving on to learn about food in French! We have also been learning about the periodic table of elements in Science and the British Empire in History. Overall, it has been another busy yet productive week!
Have a lovely weekend!
Year 6
I have been so impressed by the resilience and dedication that Year 6 have shown this week throughout their assessments. In English, we have continued to read our class text, Street Child and we have started to research our information for our reports about Victorian schools. In Maths, we have moved onto learning about percentages and how they link to fractions and decimals. In the afternoons, we have learnt about the origins of Public Health Act and how this improved Victorian England, reflected on our strengths and weaknesses and completed our binary unit in Computing. What a busy week!

Please continue to focus on those key skills for your homework; reading, spelling & times tables and upload evidence to your portfolios. We have several missing reading records please have a search at home. I would love to see every reading record in school on Monday!
Have a lovely weekend.