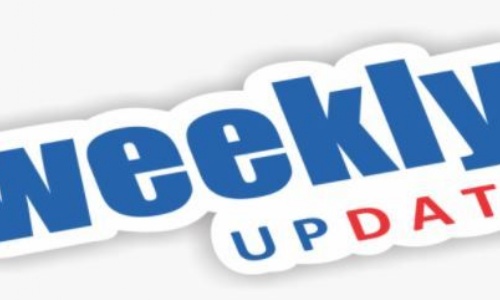 Weekly Update 19th November 2021
Year R
Another very busy week, we had a visit from 'Graphite Man' who took all the writing pencils in the school, but we dressed up in our masks and capes that we had made and defeated him by making lots of noise. Thank goodness we were able to carry on our beautiful writing. In phonics we have learnt the new sounds 'ch, qu and x'. In maths we have been making 7. We have given hats to the 7 dwarves and painted rainbows. In R.E we learnt about the nativity and we have even started to think about our Christmas production. Phew! Thank goodness it is the weekend!
Year 1
This week has flown by! We have had another busy one. We have continued learning about the countries in the United Kingdom and learned about our favourite so far… Wales! We enjoyed learning about all of their castles and found out that there are more sheep than people! In English we looked at different ways we could use the word 'and', and looked at words ending in 'y' that make an 'ee' sound. In Maths we have finished our addition and subtraction within 10. This week we used our greater than, less than, and equal to symbols to compare different number sentences. We looked at 3 different types of clouds in Science this week, cirrus – thin and wispy clouds, cumulus – fluffy clouds and stratus – clouds that cover the whole sky. I wonder if you can spot any this weekend!
Year 2
I can't believe that we are at the end of yet another week. I cannot tell you how proud we are of the class - we have been working on our Year 2 Challenge papers this week and completed assessment in phonics, comprehension, grammar and Mathematics and we have all shown our Academy Values – Aspiring t eb the best we can be and motivated to succeed!
In History - we have been finding out more about the Ancient Egyptian Gods and making notes for the information texts that we are going to write in the next few weeks. We have also made clay pots too.
There are four lucky children at the top of the reading mountain today. Please make sure you are reading regularly at home. It has been another busy week! Have a well-earned rest everyone, ready for more learning and fun next week.
Year 3
I can't believe that we are at the end of yet another week. We have been working on division this week in maths. We have been finding out more about the Ancient Greek Gods in English and making notes for the non-chronological reports that we are going to write next week. In history we found out that the Ancient Greeks were the first to have theatres and about the types of plays that they performed. In science we have continued to experiment with magnets, finding out what happens when we put the ends of magnets together. For our RE we listened to and talked about the message of the Good Samaritan story.
Year 4
This week we have been busy writing our own playscripts about a secret room in the Chocolate Factory. In Maths we have been learning how to multiply numbers by 100, multiply 2 digit numbers by one and solve word problems. We have been practicing our rolls in PE. These included pike, straddle, stretch and star rolls. We were sad to learn in History that Christmas has been cancelled because we are now a commonwealth and Oliver Cromwell is in charge.
Today we took part in a live zoom lesson with Jeff Kinney who writes the Wimpy Kid books. It was very interesting – he writes best in his car in the graveyard because there is no one around to disturb him! We have then had a go at drawing the main character – it's not as easy as it looks.
Year 5
This week, Year 5 have been learning about conjunctions, adverbials and parentheses. In addition to this, we have been looking at the features of explanation texts in preparation for planning and writing our own - 'How did the Crusades start?'
We thoroughly enjoyed watching the Horrible Histories clip on the Crusades as well as discussions around why people went on the Crusades initially.
In Maths, we have been revising factors, multiples and prime numbers - We realise how important it is to know our timetables as they link to so many different areas of maths! We will be moving on to look at long multiplication next week!
There was a noticeable improvement in our 'Young Leaders' session this week. Communication was clear and effective, and on the whole, we listened well to our classmates, taking it in turns to lead an activity. Well done!
Year 5 will be starting swimming lessons next week, so please remember to come to school in PE kits on Tuesday along with swimming kits in a plastic bag. PE kit will also be needed on Thursday for our final Young Leaders session.
Year 6
This week has flown by, I cannot believe it is Friday again! Year 6, have been busy with their next set of assessment. The children have complete Maths, Reading and Grammar assessments, we have seen great resilience and motivation from the children to show us what they know. Well done everyone!
Today, we enjoyed another live lesson, this time with Jeff Kinney. Unfortunately, we have technical difficulties during it and missed when he read out our question. Mrs Johnson is trying to get us a recording to rewatch next week. We then had a look at his books so far and had a go and creating our own design for the next 'Diary of a …'.
We have started our new topics in Science and History (Plant Structures and Processes and The Victorian Era). The children have started each lesson this week by explaining what they already know. We have been very impressed by their recall of facts from previous years and their general knowledge.
From next week, we will no longer be going swimming as the children have completed their national curriculum requirements. Therefore, our new PE day will be Friday. Please can the children come into school full school PE each Friday.
Have a lovely weekend everyone.